When we watch horror movies, we not only get scared by sudden sounds and special effects but also by the appearance of monsters. They strike fear in our hearts, they give us the creeps, and sometimes we even feel disgusted by them. But in real life, the actors who play those monsters look nothing like them.
TECHNI CANT collected some actors whose nice appearances were hidden under makeup.
Pennywise the Dancing Clown — Bill Skarsgård
It, 2017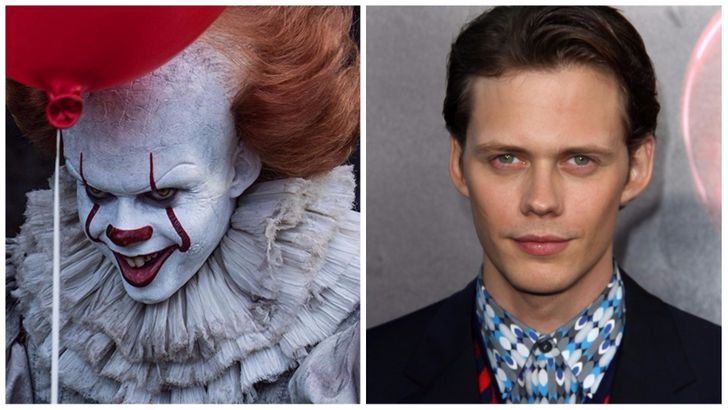 © New Line Cinema, © PacificCoastNews/EAST NEWS
Bill Skarsgård has been in the movies The Divergent Series: Allegiant and Anna Karenina, but he became truly famous after the role of the scary clown Pennywise in It. During filming, Bill was so good in his role that he made half the kids on the set cry.
Mama — Javier Botet
Mama, 2013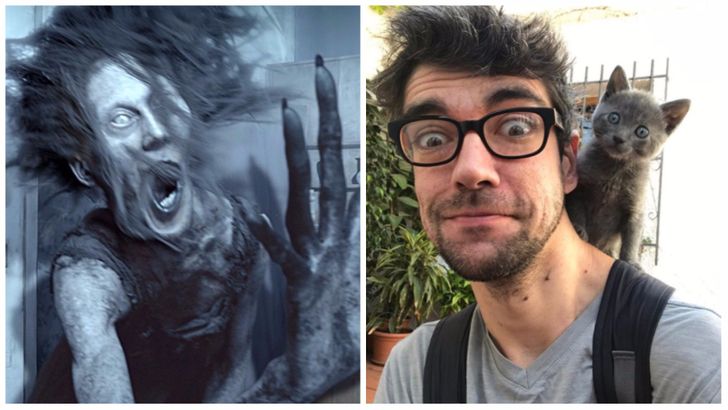 De Milo, © jbotet/instagram.com
People sometimes call Javier Botet the "Special Effects Man" because he can play roles that nobody else can. He played demons in Crimson Peak, The Other Side of the Door, and The Conjuring 2. He also was a terrifying zombie in REC. So next time you watch a horror movie, look closely at the monsters – maybe one of them is Javier Botet.
Dren — Delphine Chanéac
Splice, 2009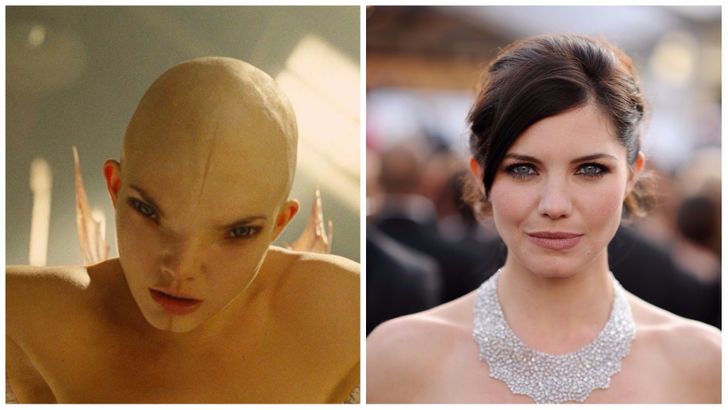 © Dark Castle Entertainment, © Hahn-Marechal-Nebinger/ABACA/EAST NEWS
The French actress, model, and writer Delphine Chanéac was extremely popular after the release of Splice in 2009. She even shaved her head for this role.
Samara — Bonnie Morgan
Rings, 2016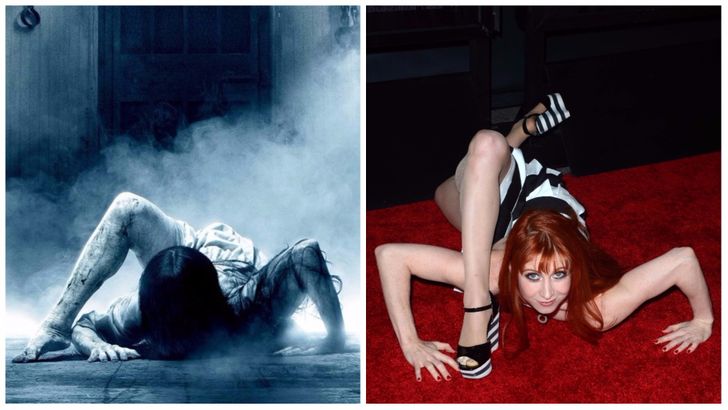 © Macari/Edelstein, © depositphotos
Actress Bonnie Morgan was an acrobat in the past, so it was really easy for her to play the role of Samara in Rings. Interestingly, she was also a stunt person in the well scene in Hideo Nakata's The Ring 2. However, she wasn't mentioned in the credits.
Pyramid Head — Roberto Campanella
Silent Hill, 2006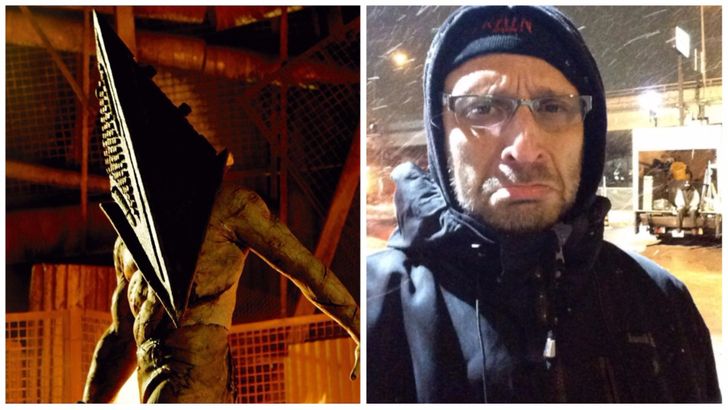 © Davis-Films, © roberto_campanella/instagram.com
Actor and choreographer Roberto Campanella played not only the role of Pyramid Head but also Colin the Janitor in Silent Hill. He also coordinated the movements of all the creatures and managed the actors who played them.
The Creeper — Jonathan Breck
Jeepers Creepers, 2001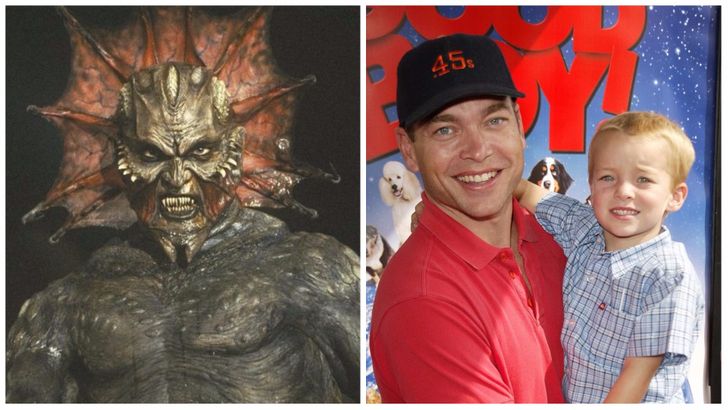 © American Zoetrope, © depositphotos
Jonathan Breck is known not only as a movie and theatre actor but also as a movie director and producer. In 2004, he directed the thriller Dreamland, and the movie was released in 2005.
Michelle Crane — Danielle Bisutti
Insidious: Chapter 2, 2013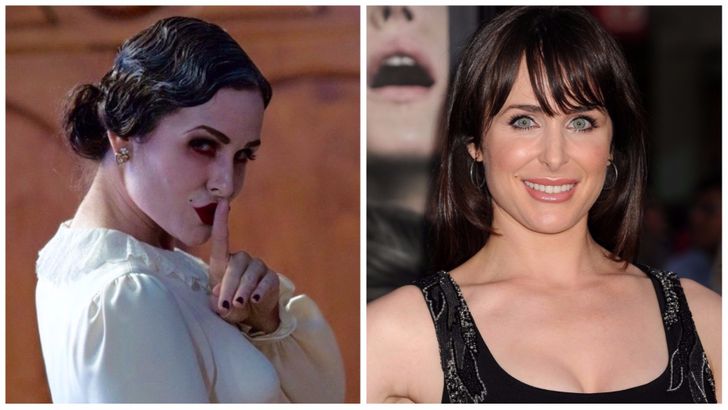 © Automatik Entertainment, © Gilbert Flores/Broadimage/EAST NEWS
This American actress starred in such TV series as Cold Case, The O.C, and Bones. She has also starred in more than 40 movies. At the moment, Bisutti continues to play some movie roles and writes songs for films.
Jether Polk — Finn Wittrock
American Horror Story, 2011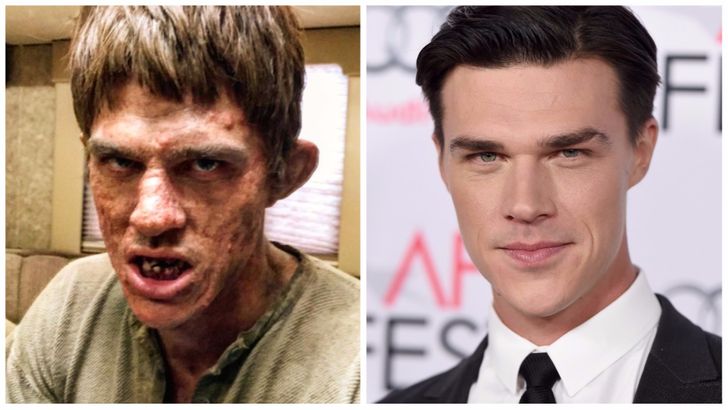 © finnwittrock/instagram, © AXELLE/Bauergriffin.com/East News
Finn Wittrock became popular thanks to the role of Damon Miller in ABC's soap opera All My Children. In 2014, he started performing in American Horror Story. You can see him in the roles of Jether Polk, Dandy Mott, and Tristan Duffy.
Twisty the Clown — John Carroll Lynch
American Horror Story, 2011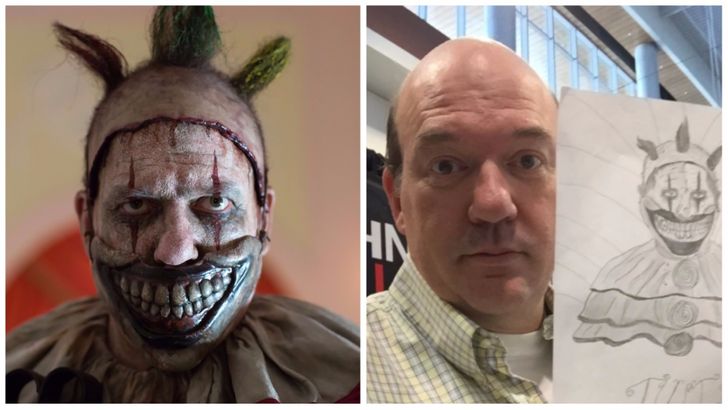 © 20th Century Fox Television, © mrjclynch/instagram.com
John Carroll Lynch started his career as a theatre actor, but in the 1990s he changed direction toward the movie industry. He played in such movies as Zodiac, Mozart and the Whale, and Gothika.
Mary Shaw — Judith Roberts
Dead Silence, 2006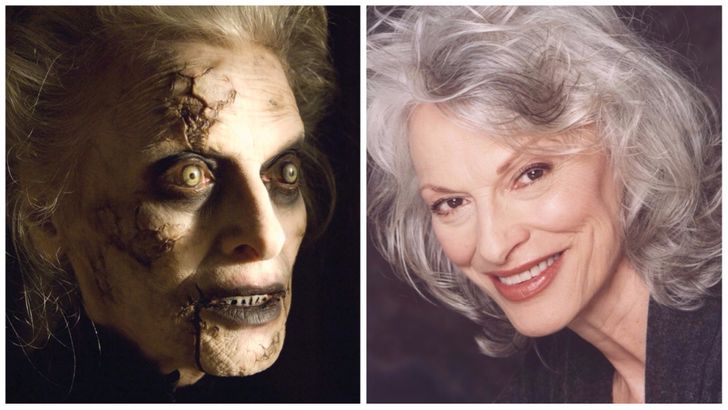 © Universal Pictures, © kinopoisk.ru
Judith Anna Roberts started her career in the David Lynch movie Eraserhead. However, she became truly famous after the role of Mary Shaw. Judith still stars in films.
Zombie — Xan Angelovich
The Walking Dead, 2010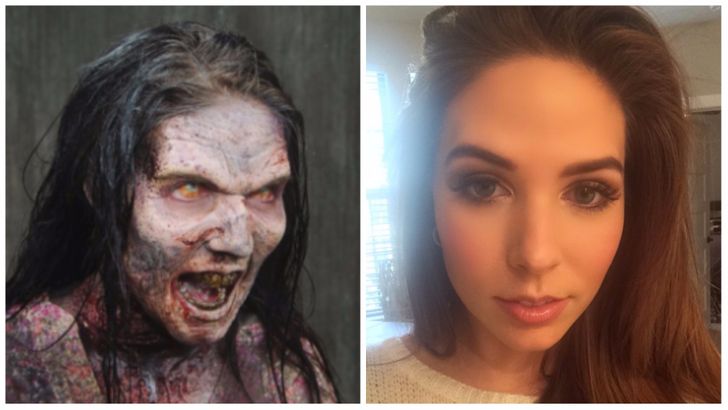 © AMC Studios, © xanimalofficial/instagram.com
The beautiful Xan Angelovich played the role of a bloodthirsty zombie in The Walking Dead. Now she is a model.
Bride in Black — Tom Fitzpatrick
Insidious: Chapter 3, 2015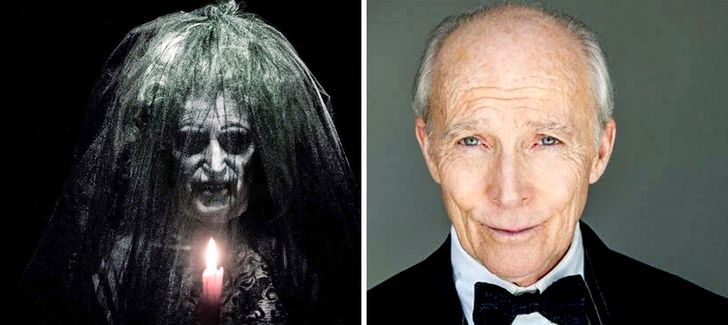 Tom Fitzpatrick is the actor who played the terrifying Bride in Black, who hunted characters in the movies Insidious: Chapter 2 and Insidious: Chapter 3.
Bonus: The Joker — Jared Leto
Suicide Squad, 2016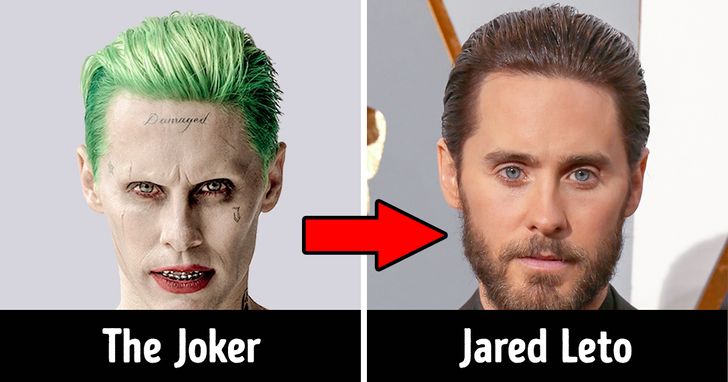 © Clay Enos /Warner Bros., © depositphotos
The famous singer of the band Thirty Seconds to Mars is also a great actor. He even won an Oscar for his role in Dallas Buyers Club, where he acted with Matthew McConaughey. In 2016, Jared Leto played The Joker in Suicide Squad. Fans of the comics were confused by the image of The Joker at first, but they got used to it and even enjoyed Leto's character in the movie. Unfortunately, he had a very small role.